Applying for a mortgage loan and purchasing a home can feel difficult at first, but with the right guidance from a mortgage consultant, it can become a much easier task.
In part 2 of our mortgage approval series, Golden Eagle Mortgage wants to help give you the information you need to feel confident during your mortgage loan process. 
How Does The Final Approval On Your Loan Application Work?
Now that you have been pre-approved and you've found a home you like, it's time to go through the final mortgage loans application process. 
While your pre-approval allowed you to compete for homes on the market, there are still a few steps to take before you are officially approved for your home loan.
Your lender will need to order a property appraisal, inspection, and the current market climate before they give your loan the green light. 
After all involved parties have met any necessary conditions, your mortgage lender gives a final review and issues you your loan. All legally binding paperwork is signed, closing costs and downpayments are made, and the title is transferred.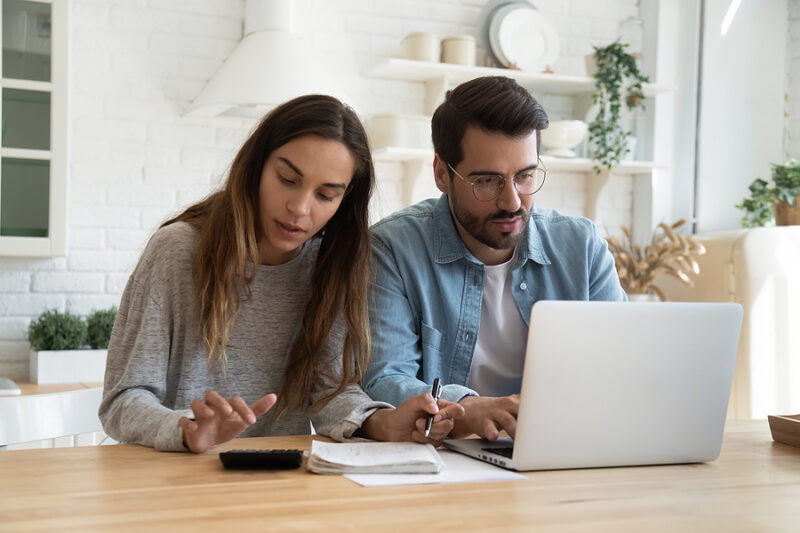 What You Should Know Before Your First Mortgage Loans Application
Below are some of the things you should have ready before your loan application process begins. Some of these criteria were likely checked if you've been pre-approved, but have the info ready for your lender again to speed up the process. 
Your Credit History And Score
Credit score and history are big determining factors on both if a bank is willing to give you a loan, how much they will give you, and at what interest rate. 
Your Annual Income
Annual income is a big part of what kind of mortgage loan you will be able to get. Depending on you and/or your spouse's income you may be applicable for a 15 or 30-year mortgage at varying amounts and interest rates.
Your Assets 
"Another thing your potential lender may look at is your net worth, or your assets minus your liabilities. Assets are the things that you own that are worth something, like your investment accounts and properties, and liabilities are the financial obligations you have, such as your student loan debt or mortgage."
Mortgage Processing 
Once your application has been submitted, your mortgage loan processing begins. The mortgage consultant does the leg work and lets you know if there are any additional steps you or the seller need to take. 
This process can take up to 30 days but is well worth the wait for the result of your dream home!
To get started on your mortgage, click here to contact Golden Eagle Mortgage today!