Deciding when to apply for a mortgage can feel stressful at times. Especially in the ever-changing global economy. 
Even though it is important to do your research before getting a mortgage, it is not something you need to worry too much about. Economists are able to make excellent predictions regarding how mortgage rates will change over the next few years.
Plus, if you are still hesitant then you can work with an experienced mortgage consultant to help the process go smoothly. Golden Eagle Mortgage has a team of professional home loan consultants who you can depend on.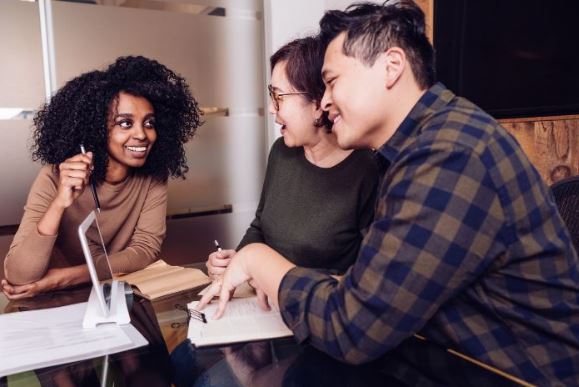 We want to help you by telling you what you should know about mortgage rates, as you prepare to purchase a home or refinance.
The Current Mortgage Rate Trajectory
Mortgage rates are anticipated to continue to rise over the next few years. There are many factors that contribute to the changing mortgage rate, one of them being that life is beginning to go back to normal after the pandemic shut things down for some time.
As the economy is moving again, mortgage rates are on the rise. This may seem like a bad thing for those who are hoping to apply for a mortgage. However, if you act soon you will be ahead of the game and may be able to get a good mortgage rate before it rises again.
What Does A Higher Mortgage Rate Mean For You
The higher rates mean that you may have to pay more in interest. It is better to act sooner rather than later because the rates are predicted to continue to go up.
To best prepare for these slightly higher rates, you can do a few things. Work on raising your credit, contribute a large down payment and work with a professional to help you get the best rate possible.
What You Should Do About It
Don't wait!
If you think you can wait it out until the rates go down again, you may end up disappointed and paying a lot more. If you want a home then work towards taking out a loan now, while the rates are still reasonable.
Make sure you find a professional, experienced home loan consultant to walk you through the process and help you get a good mortgage rate.If you want to talk to a home loan consultant about applying for a mortgage or refinancing, click here to contact Golden Eagle Mortgage