Buying a house is an exciting process that many people anticipate and dream of throughout their life. But when the day finally comes, it's not uncommon for first time home buyers to feel intimidated when they think about the actual purchase decision and the conversations they will need to have with a mortgage lender. Home loans can feel incredibly complex, and borrowing such a large sum of money is not something anyone should take lightly. But even though home loans are no small matter, it's important for homebuyers to have the confidence to:
find the best mortgage lender
and

 

be able to ask that lender the right questions.
Although it's tempting to want to start attending those open houses right away, it's wise to have a meeting with a mortgage lender
before
you start officially house hunting. Having an initial conversation with a lender will help you better understand which loans are available to you, and will also make you look more attractive to sellers and real estate agents. A good lender will help you set appropriate expectations for your house hunt, and also has the ability to give you a letter of pre-approval. This is a definite perk if you want to prove to real estate agents and sellers that you are serious and ready to purchase. And lastly, once you find the home of your dreams, the paperwork process will be shorter and you can finalize your loan quicker if you already have a lender in place. While necessary, if the task of contacting a lender still seems daunting to you, we've compiled our best advice on how to
confidently
speak with mortgage lenders about your home buying process.
Do Your Research
One sure way of preparing for a conversation with a mortgage lender is by doing your own research in advance. Familiarize yourself with the types of mortgages that your lender may suggest, as well as common terms your lender will likely use. Here are a few common terms and definitions from
Investopedia
to get you started:
Annual Percentage Rate
– An annual percentage rate (APR) is the annual rate
charged for borrowing or earned through an investment. APR is expressed as a percentage that represents the actual yearly cost of funds over the term of a loan.
Earnest Money
– Earnest money is a deposit made to a seller that represents a buyer's good faith to buy a home. The money gives the buyer extra time to get financing and conduct a title search, property appraisal and inspections before closing.
Closing Costs
– Closing costs are the expenses, over and above the price of the property, that buyers and sellers normally incur to complete a real estate transaction. Costs incurred may include loan origination fees, discount points, appraisal fees, title searches, title insurance, surveys, taxes, deed recording fees, and credit report charges
Equity
– Equity is typically referred to as shareholder equity (also known as shareholders' equity) which represents the amount of money that would be returned to a company's shareholders if all of the assets were liquidated and all of the company's debt was paid off.
Fixed-Rate Mortgage
– A fixed-rate mortgage is a mortgage loan that has a fixed interest rate for the entire term of the loan. Generally, lenders can offer either fixed, variable or adjustable-rate mortgage loans with fixed-rate monthly installment loans being one of the most popular mortgage product offerings.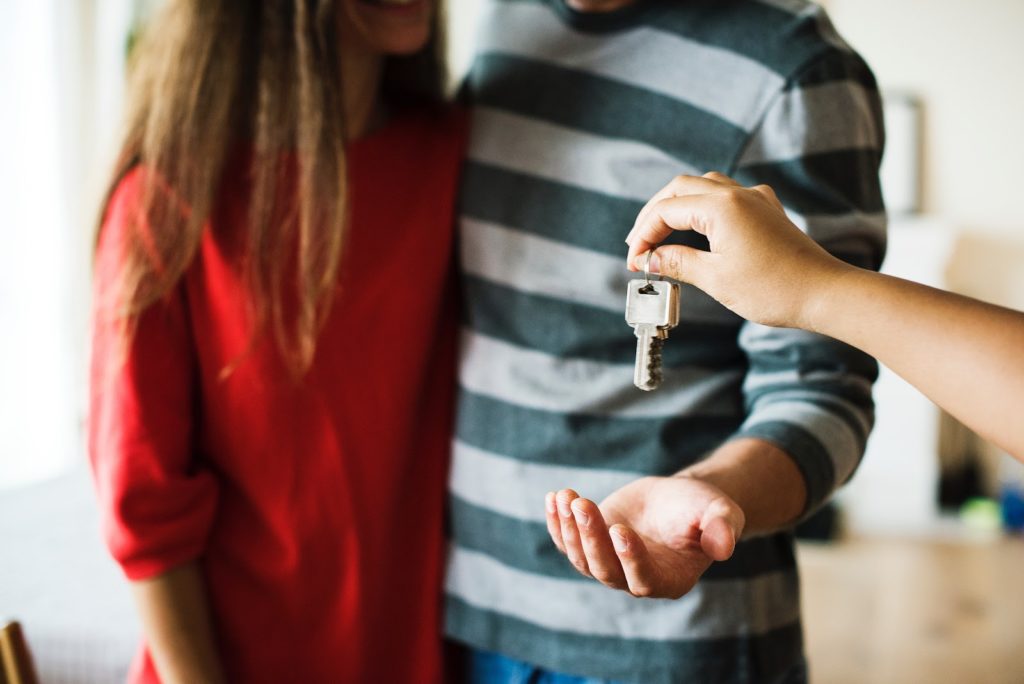 Determine Your Lender Type
There's more than one type of establishment that you can borrow from, and understanding the nuances of each can help you make the best decision.
Retail Banks
Sometimes called consumer banks, this is a typical bank division that the general public uses.
Credit Unions
A non-profit banking alternative which typically has great customer service and low fees, but higher interest rates.
Mortgage Banks
This is a bank that specializes in servicing conventional home loans and mortgage options.
Mortgage Brokers
While not a lending institution, a mortgage broker is an intermediary who brings mortgage borrowers and mortgage lenders together. A mortgage broker doesn't fund mortgages but works on your behalf to find the most competitive lenders.
Determine Your Budget
Before you go see a lender, it's best to make sure you are clear on what you can afford on your monthly mortgage payments. You will also want to determine how much you plan on putting on your down payment. Don't forget to factor in other possible costs like taxes, interest rates, and HOA's when you make your budget. If you aren't sure how to decide what you can afford, a good rule of thumb is to spend no more than 28% of your gross monthly income on housing.
Ask Questions About The Loan
When talking to a mortgage lender, you're going to want complete clarity on the specificities of your loan – especially when it comes to your fees. Never be afraid to ask questions that might sound silly. It's your lender's job to make sure you understand the terms of your loan
and
to explain any confusing terminology to you.
Some basic questions to get you started: 
What type of loan is best for my situation?
What is the interest rate?
What kind of down payment will I need?
What is the annual percentage rate?
What are the discount points?
Does this loan have a prepayment penalty?
What is the loan processing time?
What are all of the costs?
Meet More Than One Lender And Compare Offers
If you only meet with one lender, it will be hard to determine if you're getting the best rates and terms. If you make appointments with a few well-reviewed lenders in your area and repeat the above process with each one, you will ensure that you are getting the very best deal. A home purchase is likely the most important and expensive investment you'll ever make, and there are many mortgage lenders today that would love to do business with you. Make sure you do your research, determine your budget, ask the right questions, and compare rates to make your home buying process as cost-effective and seamless as possible.
If you'd like a rate quote or a pre-approval

 

before

 

searching for the home of your dreams, contact us at Golden Eagle Mortgage today.