Have you been trying to decide if it is the right time to buy a house?
Are you thinking it may be best if you keep renting for a while?
Or are optimistically you checking Zillow and local real estate websites every night?
When to buy can be a hard, but exciting decision that most people have to make at some point in their life.
Golden Eagle Mortgage wants to help you make that decision by offering some insight into the world or real estate.
There are a lot of factors that go into whether a person should buy now or continue renting.
Considering the following may help you make your decision…
Mortgage Rates Today, California 
Although mortgage rates are not at the all-time lows that they were in 2020, the rates are still low and for some people, it's a good time to get a home mortgage.
You can always try to wait and see if rates go way down again, but the extremely low rates of 2020 were primarily caused by the pandemic and they are not common. 
Mortgage rates today in California are still low, and buying a house in California this year is possible for many! 
The Morgan Hill mortgage rates and the surrounding areas rates are low and these areas have many nieces homes available.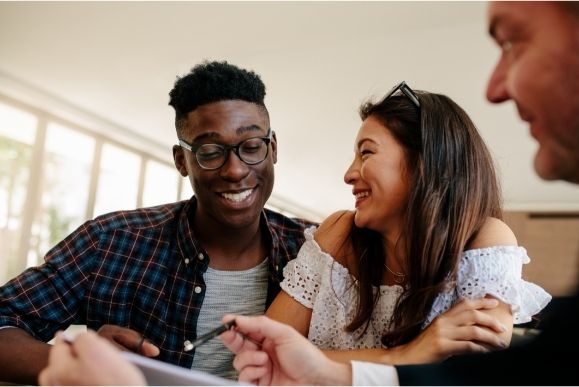 How Are Your Finances?
Your financial status is one of the biggest factors on whether you should be purchasing a home yet.
If you are doing well financially, have a good credit score, and are able to put a large sum down on the house then now is a great time to buy!
When you are less financially stable it may be wise to wait a while. Save up a down payment, work on your credit and make sure you will be able to handle the monthly mortgage.
Consider talking to a mortgage consultant for help making the decision if you are financially ready to buy a home.
How Long Do You Plan On Staying?
SmartAsset brings up the point that it is important to have an idea of how long you want to stay in the area before buying a home.
If you only think you will be there a few years you should just rent. However, if you are planning on being somewhere for a while then it may be financially wise to buy a home.
Buying, in the long run, is a good financial investment, whereas with renting you're just saying goodbye to your money every month.
Is There A Particular Home You Have Your Eye On?
Do you have your eyes on a beautiful home that is everything you could have dreamed of?
Are you not sure you can find a place like this again?
Don't let the mortgage rate not being at its all-time lowest stop you from buying the home of your dreams!
The Morgan Hill mortgage rates are still good right now and you should go for it if you are financially secure.
Golden Eagle Mortgage wants to help you buy the perfect home! Click here to contact us today.