You might be asking yourself the million-dollar question: "Can I afford a mortgage loan?"
First, congrats! Deciding to buy a home is one of the biggest financial commitments you'll take on, and you'll probably have a ton more questions, feel free to reach out to us here.
Second, as we emerge post-pandemic there's good news. The pandemic has actually encouraged the housing industry to rethink the lending process. Changes include practices to accommodate customers in the short-term (eg.: drive- by-appraisals). As well as the long-term (eg.: greater flexibility in determining whether borrowers can repay their loans).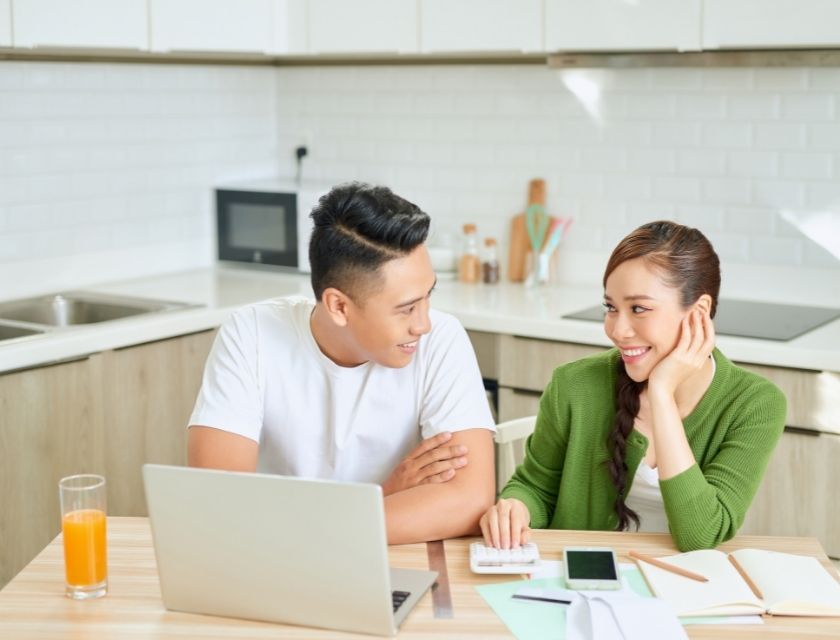 Conventional Mortgage Qualification Requirements
Down payment: A Conventional Mortgage needs a down payment of 5% – and anything less than a 20% down payment requires mortgage insurance (which will protect the lender in a default situation).
Credit Score & Debt-to-Income (DTI) Ratio: General, a Conventional Mortgage requires a credit score of at least 620. Some factors, such as a high DTI ratio, require a better credit score. Most lenders look for a DTI ratio of 45% or less.
Loan-to-Value (LTV) Ratio: When it comes to mortgage loan requirements, single-family primary homes cannot exceed 97% for fixed-rate loans.
Employment and other requirements: standard qualifications for a mortgage loan look for steady employment supported by 30-day pay stubs, two months of your most recent bank statements, and W-2s for the last two years.
Keep in mind that this is only one type of mortgage. Mortgage loan requirements will change slightly based on the type of loan you need, want, or qualify for.
Before you even start to consider mortgage loan requirements, it's important to look at the first steps in determining your house budget. Getting your financial ducks in a row will make it easier to get the house you want once you find it.
Not sure if you fit the current mortgage loan requirements?  Check out this mortgage qualifier calculator here.
Don't forget closing costs.
Just because you fit the qualification for a mortgage loan, don't forget to take into consideration what it will cost to close your home once you purchase it. Read about how to prepare for closing costs here.
We're here to help. For more information, or to schedule a consultation with us, please click here.
Stay up-to-date on what our clients are saying about us by giving our Facebook page a like and follow.